Company Introduction
Established in 1997, Shanghai HuaMao Pharmaceutical Machinery Co., Ltd. is a professional manufacturer and leading supplier of tablet press in China. Our main products include pharmaceutical rotary tablet machine, powder mixer, and pharmaceutical packer, convey drier, single punch tablet press as well as tablet coating machine. They are mainly applied in making tablets and pills in pharmaceutical, chemical and foodstuff industries.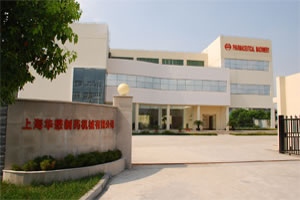 Our tablet press, rotary tablet machine and rotary granulator are designed and manufactured in line with global certificates of CE and GMP.
We provide quality tablet press and tablet coating machine with workable price and satisfactory customer services.
If you are interested in our rotary tablet machine, please visit our website or contact us directly. We would like to make progress with customers together. We sincerely welcome your inquiry and visit.
Advantages
1. Cost Saving
1) Many tablet presses are automatic, so they can save human cost.
2) Our company is located near Shanghai Port and main highways, thus convenient in transportation.
2. International Market
Our products like tablet presses, rotary tablet machine and tablet coating machine are popular in many countries and regions, including Europe, America, the Middle East, Southeast Asia, etc.
3. Technological Advantage
We employ foreign advanced technologies in designing tablet press, for example, CNC technology. And we take great emphasis to development and research, hoping to renew skills.
4. Customer Services
We provide customization, tablet press selecting, technique designin, and technological training. Besides, we also work hard to map out complete solutions and set up global sales network to provide local services for customers.
Related Products